Back to all posts
Posted on:
A Message from the Superintendent - January 2015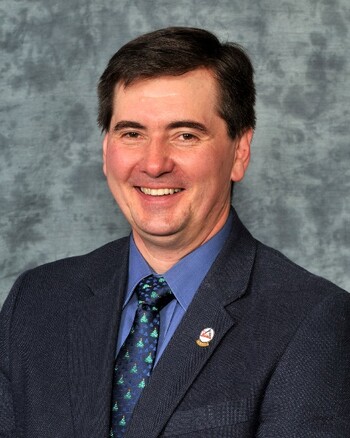 Happy New Year!
The start of a new year always brings such an air of optimism, fresh beginnings and renewal. For educators, this is nothing new. Teachers are professional optimists. We begin every day knowing we have the tools and strategies to ignite a student's interest, reveal a hidden talent or unleash a passion for a cause or an area of study.
As teachers, we're obligated to give students opportunities. We don't operate on a "one strike, you're out" mentality.
This is reflected in our approach to assessment for learning. A zero mark on an assignment should be a last resort, not a first response.
Let's think about the student who doesn't hand in an assignment on time the first time or even after a gentle reminder. Does the student "earn" a zero?
Let's assume the assignment wasn't busy-work and was intended to demonstrate understanding of a concept. Let's assume the student didn't have some legitimate reason for delay.
If we give a zero, the student just got a walk. He/she didn't do the work and may or may not understand the concept.
Let's not accept the zero. Instead, let's give the student a chance to do the work maybe even during lunch hours spent with the teacher. It may take more time and persistence by the teacher, but in the end, the work is done. More importantly, the teacher can see if the student understands the concepts or needs more support. The student demonstrated what he/she knows!
Which scenario holds the student accountable? Which scenario supports student learning? Which scenario underscores the value of school work and the need to get the job done?
Our teachers continue to work tirelessly to support students, through our literacy work, our assessment for learning practices and our efforts to get to know each student as an individual. With support at home for the value of education and getting the job done, we can ensure our students have a great start to 2015 and a great educational foundation for wherever their lives take them.
Kevin Gietz
Superintendent, Palliser Regional Schools