Back to all posts
Posted on:
Food Drive Results!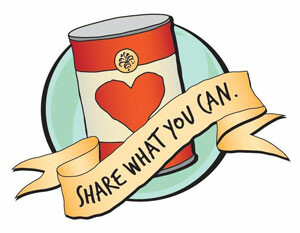 Two of our students in grade 9 led a school wide food drive to help raise non-perishable food items for the Interfaith Food Bank in Lethbridge. Barons and Carmangay students raised a total of 631 pounds of food for the less fortunate! We are so proud of our students! Here is the class by class breakdown of food brought in:
Preschool: 22.6 pounds
Kindergarten: 59.4 pounds
Grade 1: 21.5 pounds
Grade 1/2: 54.4 pounds
Grade 2/3: 57.8 pounds
Grade 3/4: 59.4 pounds
Grade 4/5: 77.2 pounds
Grade 5/6: 120.8 pounds
Grade 7: 64.6 pounds
Grades 8-12: 93.6 pounds
Our FISH philosophy teaches us to make someone else's day and our students have managed to do just that! Way to go Barons and Carmangay! 
For more information on the Interfaith Food Bank, you can visit their website at http://interfaithfoodbank.ca/