Back to all posts
Posted on:
A Welcome Message from the Superintendent - September 2014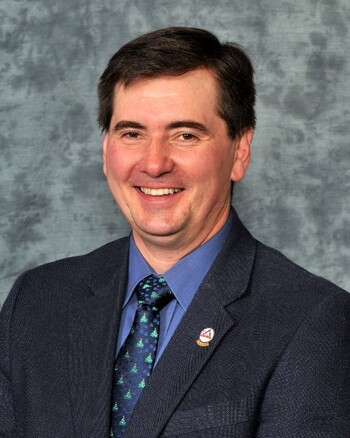 To our students and parents/guardians:
Welcome, everyone, to a new school year, full of possibilities and opportunities for learning and growing.
This year, Palliser Regional Schools has adopted the theme of "Leadership in Literacy." It's a name we gave a Literacy Symposium we held in Palliser in October 2013. This professional development opportunity was attended by Central Office and school administrators, and all the presenters were part of the Palliser team, sharing their own expertise and experiences in literacy education.
By echoing that name as this year's theme, we commit to continuing and deepening our work in literacy as a means of best supporting student success in school and in life.
The theme also reflects the leadership opportunities available to each of us as educators, support staff, parents/guardians and students in this literacy journey. Each of us has an opportunity to support each other in literacy, whether by modelling reading and writing, by talking about the books we read and enjoy and by supporting our students as they develop reading and writing skills.
At all grades and in all schools, we are focused on literacy as the key building block to critical thinking skills and engaged citizenship. Through literacy, we'll help our students achieve their fullest potential wherever their lives, ambitions and interests take them.
Thank you for being part of Palliser and for being part of this literacy journey. I look forward to seeing where our students and our staff take their literacy journey in the coming year.
Finally, don't forget to have fun. Our years in K-12 school go by so quickly. While we're in the midst of those years as students and parents/guardians, take time to enjoy the experiences and opportunities that come with school life. Make the most of it!
Kevin Gietz, Superintendent
Palliser Regional Schools