Back to all posts
Posted on:
A Message from the Superintendent - October 2014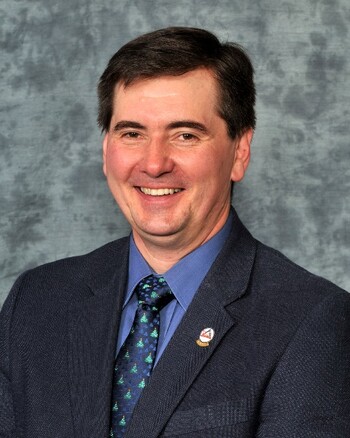 Literacy effort making a difference across Palliser
Hello, parents/guardians of Palliser,
Only a month into the school year, our school teams are firing on all cylinders. I saw evidence of this at our Leadership in Leadership Symposium in Lethbridge Sept. 29-30.
This is the second time Central Office leadership, principals and vice-principals met over two days to work on our literacy focus.
This year, principals and vice-principals began creating three-year literacy action plans unique to their schools.
It is amazing how far we've come in the past three years. We've made great strides in supporting student literacy at all grades and in all subject areas.
At our workshop, we heard about a high school Physics teacher who created a word wall covered with the language of physics. We heard great examples of "responsive teaching" tailored to the student's learning style and needs. By video, we heard students talk about the joy of reading.
We heard a great deal about the value of the time our teachers spend assessing individual student's reading level. The one-on-one time spent listening to a student read helps the teacher know the student, as a person and as a learner. From that relationship comes the trust and partnership that will support student success.
You are our partner in student success. Your interest in the time your child spends at school reinforces a message that education matters. Talk to your child about what he/she is learning. Ask questions about the book your child is reading. Touch base with the teacher. Be a reader.
We can all be part of Leadership in Literacy.
Kevin Gietz, Superintendent
Palliser Regional Schools