Back to all posts
Posted on
A Message from the Superintendent - November 2014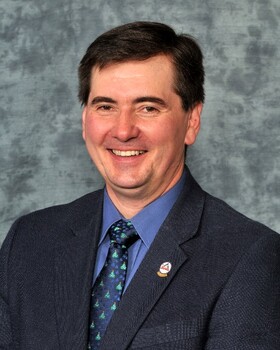 Happy November, everyone, a month of remembrance.
Remembrance Day ceremonies are just one example of the kinds of community activities in our schools. Whether it's a community barbecue, a Christmas concert, a drama production, it's clear that our schools build community through shared activities and traditions.
This sense of community, this acknowledgement of the schools as a hub for neighbours and friends, is important not just to the health of our neighbourhoods, but to our students and their learning.
When the community is invested in the school, when people from all walks of life show support to their school, it reinforces a message to our young people. School is important. Stay in school because it matters. Your success in school is relevant to your success in life.
 "When schools, parents, families and communities work together to support learning, students tend to earn higher grades, attend school more regularly, stay in school longer and enroll in higher level programs," reads a U.S. National Education Association policy brief (2008), urging broad participation in schools at all grade levels.
That engagement can take many forms. It might involve individuals volunteering, businesses partnering in work experience programs, or citizens participating in stakeholders meetings to share ideas or learn more about what's happening in schools. School councils are an obvious way to engage in a school.
On Oct. 21, we witnessed elections for two of six seats on Palliser's Board of Trustees. Running for public office is a courageous way to demonstrate the importance of education!
Congratulations to all of our trustees: newly elected Joan Boras and Debbie Laturnus; and the acclaimed Colleen Deitz, Robert Strauss, Esther Willms and Don Zech. Colleen Deitz will serve as Board Chair; Don Zech as vice-chair this year.
Not sure how you can support your school? Start a conversation —with your child's teacher, with the school council, with the principal, or with me.
I can be reached by email at kevin.gietz@pallisersd.ab.ca
Kevin Gietz, Superintendent
Palliser Regional Schools