School News
A Message from the Superintendent - March 2015
Posted on

March 4th, 2015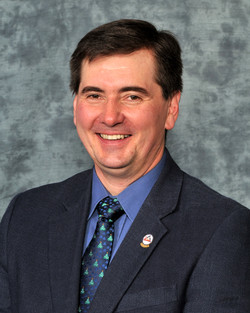 March 2015
Literacy is a journey we're on together
This month, in schools across Palliser, our teachers are conducting the second of two literacy assessments of the year with students who aren't yet reading at a Grade 7 level. Some reach that reading level before Grade 7; others later.
You might wonder why this second assessment doesn't occur in June, like some sort of literacy final exam. It happens in early spring because this data informs instruction. We need this information while we still have time in the school year to adjust what and how we'll teach the individual student.
In a way, the two assessments are signposts on a journey of literacy.
Like any road trip, we don't just check our location at the start and end of the ride. Can you imagine how lost we'd be if we travelled that way — trusting the car was pointed in the right direction and not checking till we thought we'd arrived?
On this journey, our teachers are checking the map all along the way. They're listening to students reading, individually and in small groups, listening for signs of progress and determining next steps.
Our teachers read the map and guide the progress. They can refuel the tank, offer directions and keep the student moving.
Sometimes, despite the teacher's best efforts, a student may not be progressing. In the driving analogy, the car is stuck at the side of the road. Fortunately, we have something in Palliser that's like a literacy auto club.
With a referral from the principal to Central Office, we'll send out "roadside assistance." In Palliser, it's not the AMA, but the AWA — the Academic Wrap-Around. Co-ordinated by Director of Learning Laurie Wilson, who brings expertise in inclusive education and special needs, and always involving our Literacy Coach Bev Smith and Technology Intervention Specialist Jason Kwasny, the team meets with the school principal, classroom teacher (sometimes more than one), learning support teacher if one's involved, and others as needed to discuss a single student who is either struggling academically or needing enrichment. They talk about the individual student's learning style, strengths and needs. They brainstorm. They follow-up with specific strategies or supports. They don't give up until they see the student back on the road and moving in the right direction.
The best part is the strategies offered for one student tend to benefit others in the class as well, and that teacher moves forward with new tools in the box for future use.
To see the team in action, I'd encourage you to watch a video of the team in action on our website at http://www.pallisersd.ab.ca/inclusive-education/success-for-every-student.
I commend our teachers for caring, for never giving up and for doing all they can to support academic success for our students.
Kevin Gietz is the superintendent of Palliser Regional Schools.