School News
A Message from the Superintendent - February 2015
Posted on

February 1st, 2015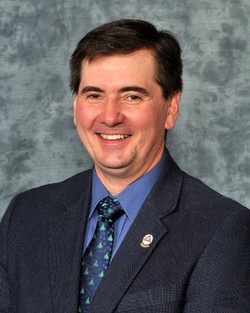 Take these opportunities to be heard
Hello, everyone,
This month many of our parents/guardians will receive by mail a copy of Alberta Education's annual Accountability Pillar survey. These surveys are quick to complete and I'd encourage you to please fill one out if you're selected for the survey.
In small schools, with fewer than 120 students in Grades 4-12, all parents of all students in Grade 4 and above are surveyed. In larger schools, parents of students in Grade 4, 7 and 10 are surveyed.
Alberta Education also surveys staff and students at this time of year, and they share the data with the school division. I can assure you your opinions are taken seriously.
Another good way for us to hear parent/guardian voice is through our school review process. If your school has been reviewed recently, you would have had opportunity to share your thoughts through our survey as well as through focus group discussions. I know our principals work very hard to encourage as many parents and guardians as possible to participate. Please take advantage when you have the opportunity.
Those of you who were part of Palliser in 2012 may also remember a division-wide stakeholders meeting we held. We called it "A Community Conversation." Over the course of one afternoon, nearly 200 parents, staff, students and public worked in small groups to talk about school success. It was the first time our Board of Trustees brought stakeholders from across Palliser together in this way, and it was incredibly powerful.
It is something the board wants to do again. So please be watching for more information a few weeks from now about another divisionwide stakeholders' meeting where you'll be asked to join us in a conversation about the future.
In the lead up, the board has also committed to four regional stakeholder meetings in February to share information about how Palliser got to where it is today. What do we mean when we talk about needs-based budgeting versus site-based management? Why do we have schools in Calgary? What are school-generated funds vs. board-allocated surpluses? We want to talk about the journey we've taken so you'll have that context when you consider the road ahead.
In short, we need you — your ideas, your passion for strong schools, your commitment to student success. Whatever opportunity comes to share your voice with us, please take it.
Kevin Gietz, Superintendent
Palliser Regional Schools