School News
A Message from the Superintendent - December 2014
Posted on

December 1st, 2014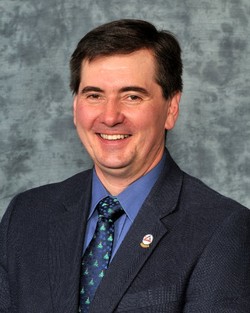 Hello Palliser students and families,
This month I'd like to offer a reading recommendation. It's not an engrossing whodunit or a snappy how-to book. In fact, it might sound a little dry, but I promise if you read it, you won't be disappointed. Our "Report to the Community: Annual Education Results Report and Three-Year Education Plan" is now available online in PDF format. Your school office should have a paper copy if you'd prefer, or we can certainly provide one from Central Office.
This report is both a look back and a look forward, summarizing key accomplishments from 2013-2014 as well as initiatives that will move us ahead in 2014-2015 and beyond.
There are no surprises as we move forward. We continue to emphasize literacy and assessment for learning as key to student success. Our third ongoing effort is work that ensures our schools are safe and caring.
In the report, you'll learn about the many ways we get to know our students and their needs, whether through our literacy assessments, our Academic Wraparound teams and other practices that bring together teams of professionals to identify ways to best support each unique student.
The report reflects the work not only of our education staff, but of our Finance, Transportation, Technology and Facilities Services teams.
Our results are tremendous and they speak to the commitment and dedication of every member of our 890-person strong team.
We've also created a two-page summary of our Report to the Community for a quick look at Palliser.
Thank you to the members of Palliser's team, to our families, and to our students for rising to our expectations for them.
Finally, I wish you happy holidays and best wishes for a 2015 filled with learning and laughter.
Kevin Gietz, Superintendent
Palliser Regional Schools